About CCAIO
Chinese Culture & Art International Organization (CCAIO), a collaborative works launched by the fifth-generation of the Rockefeller family, Steven C. Rockefeller Jr., and the vice-chairman of International Council for Caring Communities (ICCC), Christine Gong, devotes to establish a high-class platform focused on art, communication and peace. Through the development of world-class international Chinese fine art, and enhancement of exchange and communication between Chinese and western societies, our goal ultimately is to promote the peace, cooperation, and mutual benefit all over the world.
Art .
Communication.
Peace.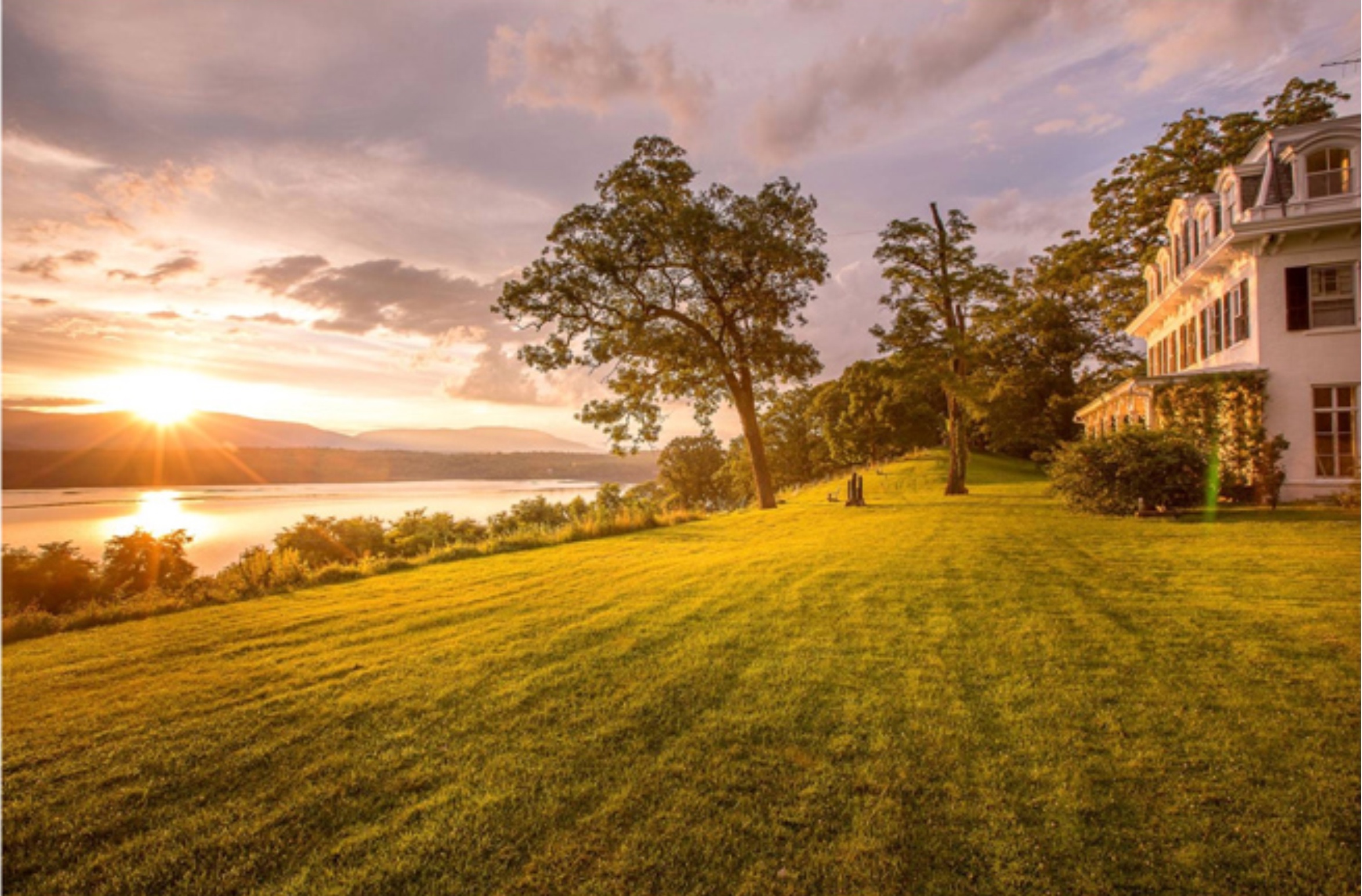 Through the sharing of Chinese culture and art worldwide, we can better promote a more peaceful and harmonious world.
— Steven C. Rockefeller Jr. and Christine Gong, co-founders of CCAIO
Steven C. Rockefeller, Jr. has recently focused much of his time on matters pertaining to cultural exchange between The United States and China. That work has centered around his own art with five shows in China which have comprised nature videos, still photography and Chinese Calligraphy. Steven has recently organized a one year show on Chinese calligraphy at Yale University emphasizing the intersection of calligraphy and business. Out of the lessons from this exhibition Steven and Kimberly Rockefeller will work to tour calligraphy to other places of higher learning.
Over the last ten years Steven has advised and served in varying capacities dozens of emerging companies with many of such endeavors derived from yearly visits to China. Industries represented in this work have included real estate, fund management, arts and culture, and film.
Prior, Steven served as a Managing Director at Deutsche Bank in Private Wealth Management. He has his graduate degree in Finance from The Yale School of Management.
His wife Kimberly and three children reside in Pleasantville, New York.
Ms. Christine Gong is a distinguished international activist, entrepreneur as well as a public-spirited activist. In 2013, she was cited for her distinguished service in the global public welfare and was the first Chinese woman to be awarded the Pioneer Award in U.N. headquarters by ICCC. Over the years, Ms. Gong has led many domestic public interest groups, charities and leaders of leading enterprises to broader spectrums, giving them an in-depth understanding of the world abroad and prompting the internationalization of enterprises. The spread of foreign science, technology innovations, and cultures into China have led to higher levels of intimacy between China and other countries.
Ms. Gong is now the founder and Co-Chairman of Chinese Culture & Art international Organization (CCAIO). Meanwhile, she serves as the Vice Chairman of the International Council for Caring Communities (ICCC) and director of California Business Foundation (CCOCF) and Potevio International ME FZCO (PIME). She is also the founder of Asia Pacific Exchange and Cooperation Foundation (APECF) and ISVA (U.S.A.)
Dr. Kingsley A. Fletcher (also known as His Majesty, Drolor Bosso Adamtey I) is the crowned SUAPOLOR of the Shai (Se) traditional Area, Greater Accra Region in Ghana. He is the Chancellor of the University of Professional Studies Accra, Ghana, one of the fastest growing universities in Africa.
Dr. Fletcher served from 1999-2000 as Special Advisor to the Assistant Secretary General and Director of the United Nations Development Program-Africa. He is the Chairman of the African Leadership Congress, the Founder and Chairman of the humanitarian organization Life for Africa, as well as the Founder and Chairman of Life Community Services (USA).
Dr. Fletcher is the Group Chairman of First Group and Chairman of FirstBanC Financial Services Limited, Ghana. He is the Executive Chairman and CEO of Fletcher Holdings Limited (Ghana), Fletcher International Services and the Global Leaders Center (USA), respectively; in addition to being the former chairman of TV3 Network Limited (Ghana).
Dr. Fletcher is an international advisor. He is globally respected and his influence spans across five continents, impacting countless people. He has traveled to China on several occasions and is interested in establishing private business partnerships between Ghana and China.
Dr. Ramzi H. Sanbar is the founder and Chairman of the SDC Group. During his lengthy worldwide career, Dr. Sanbar initiated a number of high profile international planning, engineering and management operations in the United States, Europe, the Middle East and the Far East in addition to new concepts, such as Financial Engineering. His main areas of activity have now branched into privatizations, technology transfers, strategic relationships and alliances. Since the 1980s, the SDC Group has participated in a number of large deals including real estate and petrochemical ventures, and the early privatizations of China's Telecommunication and Energy sectors. Due to the ever-growing opportunities in the Far East, he spends much of his time in China, where he has developed strong ties and friendships.
In addition to his business activities, Dr. Sanbar dedicates time to cultural research activities. He served on the Supervisory Board of the Middle East Centre of Harvard University (U.S.A.), as a Board Member of the Lebanese American University, and in the establishment of the Eurasia Centre at Cambridge University (U.K.). He is also on the Board of Directors of the EastWest Institute (www.iews.org), an independent, non-profit institution that works to address the most pressing issues affecting the Globe.
Former Deputy Prime Minister of Thailand;Chairman of the Sino-Thai Friendship Association.
Mr. Korn, nephew of former Prime Minister of Thailand Chatchai, started his political career in 1974. He has been appointed as Deputy Prime Minister of Thailand for three times and head of six ministries, including Minister of Industry, Ministry of Tourism, Minister of Public Health, Minister of Science and Technology, Minister of Sports, and Minister of Energy.
As a famous politician and social activist, Korn Dabbaransi has been active in the international arena, in which he made important contributions to peace and stability in Eastern and Southern Asia, thus earning respect and praise from world.
Ms. Gong Tingyu (Executive Chairman)
She is serving as the Vice Chairman of International Council for Caring Communities (ICCC), which has been approved by the United Nations for special consultative status, the executive director of Potevio International ME FZCO (PIME) and so on. Ms. Gong Tingyu has about 30 years of business experience and 15 years of experience as the executive president. She has successfully led central Chinese enterprises to overseas markets and has facilitated the completion of numerous large-scale cooperative projects; including fields of telecommunications, finance, culture, real estate, circulation channels etc. She has unique advantages in business resource integration.
Alex Zhang (Vice President)
Founding partner of Sun Terra Capital. With rich cross-frontier experience, He used to serve as middle and senior manager in equity investment, infrastructure investment, life science, telecommunication, Internet, electronic power and new energy industries and accumulated rich background and resources of various industries.
Mr. Deng Jieping (Vice President)
Deputy Secretary General of the Asia Pacific Exchanges and Cooperation Foundation, XRG China's Professional Partner, has engaged in the investment & management of tourism and hospitality industries, international cultural and economic exchanges, and also involved in a number of large international conference receptions, organization work.
Mr. David Dai (Visual Art Director)
A famous news photographer, Mr. Dai once served as the GM in an important domestic news media and an advertising company. He is also the founder of an automobile magazine as well as the Chairman of a domestic trade company.
Mr. Devon Nixon
Mr. Devon is the grandnephew of former President of United States, Mr. Richard Nixon, and the CEO of SoilTap China.